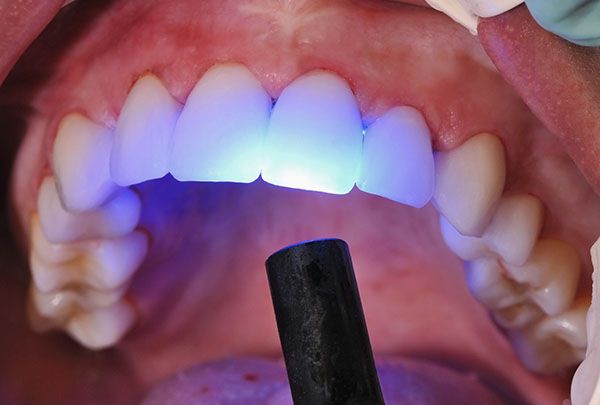 If you have cracked, chipped, or discoloured teeth, you may benefit from dental bonding.
Dental bonding is an excellent way to improve your smile.
It's a more conservative and less invasive cosmetic option than veneers or crowns, as it only requires minimal alteration to the original tooth structure.
In less than an hour, dental bonding can create a dramatic result on your teeth. When placed correctly, dental bonding can give you a long-lasting healthy smile.
Uses of Dental Bonding
Your Warner dentist may recommend dental bonding in the following cases:
To protect the exposed roots of teeth
Repair cracks and chips that developed on teeth
Reshaped misaligned or irregularly shaped teeth
Treat and improve discoloured teeth
An alternative for amalgam fillings
Treat teeth that have been affected by receding gums
Dental bonding is ideal for patients who want to restore the beauty of their teeth.
On the other hand, if a tooth has sustained extensive damage or if you want to achieve a more dramatic change in the shape or colour of your teeth, then Warner Lakes Dental can suggest other options that will better suit your case and preferences.
Dental Bonding Procedure
It only takes 30 to 60 minutes per tooth to complete the bonding procedure. Most of the time, no anaesthesia is needed unless there is a need for the dentist to fill a decayed tooth, as well.
The dentist will first prepare the tooth. Using a shade guide, the dentist will determine the colour of composite resin that closely matches the shade of your existing teeth.
The tooth is slightly roughened and a conditioning material is applied. This is important so that the resin can adhere properly to the prepared tooth. The resin will then be hardened using a special blue, or dental, laser.
As soon as the resin has hardened, the dentist will trim the tooth if necessary. The bonded tooth will be polished to match the natural lustre of your original teeth.
Dental Bonding in Warner
If you want to know if dental bonding is for you, visit your Warner dentist at Warner Lakes Dental for expert advice and recommendation.
Dental bonding is a quick and cost-effective way to enhance your smile. We only use high-quality bonding materials for lasting, great results you deserve.
Book your dental bonding appointment today at Warner Lakes Dental today!
Dental Bonding in Warner
Call us on (07) 34779925 or book your appointment online TODAY!
We are located at Warner Lakes Medical Precinct, 1185B Old North Road in Warner.