New Patient Offer
Minimum Gap For Patients With Health Insurance Or
$199
Your appointment includes:
Comprehensive Exam
Treatment Plan
Fluoride Treatment
2 X-Rays
Clean
Welcome to Warner Lakes Dental
Warner Lakes Dental is your one-stop-shop for all your dental needs. Our Warner dentist offers a full range of services six days a week, including general dentistry, orthodontics, and cosmetic dentistry.
We also provide emergency dental care for patients who need urgent treatment. Whether you're looking for a routine check-up or a complete smile makeover with our cosmetic dentist team, Warner Lakes Dental is here to help.
We offer convenient appointment times and flexible payment options to make getting the dental care you need easy and affordable. Contact us today to book an appointment.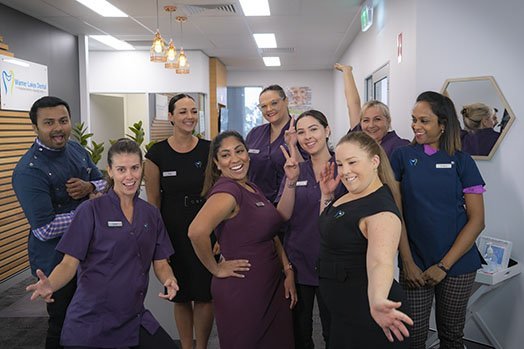 Weekend or Saturday Dentist in Warner Brisbane
Warner Lakes Dental in Warner Brisbane opens 6 days a week including Saturday, at convenient hours, providing patient-friendly, gentle, all-around dental care with special attention to prevention.
Are you a resident in Warner and the surrounding areas, searching for "dentist near me" or "Saturday dentist near me"?
We've got you covered! We are open 6 days a week, at convenient hours.
Affordable Dentist Warner Brisbane
If you are looking for an affordable dentist in the Warner and the surrounding areas, come and visit your dentist at Warner Lakes Dental.
We are advocates of affordable quality dentistry by supporting initiatives such as Veteran's Affair and Child Dental Benefits Schedule.
HICAPS is also available in our Warner office for instant claiming of health fund rebates on point of sale.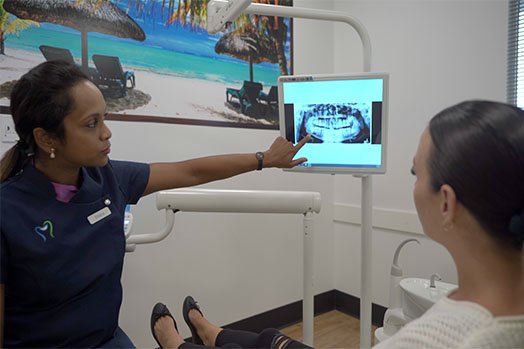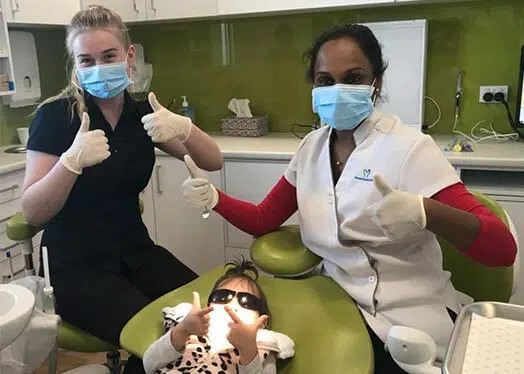 Emergency dentist Warner
At Warner Lakes Dental, we understand that dental emergencies can happen at any time. That's why we offer emergency dental services six days a week, including Saturdays with extended hours until 7 pm on Monday nights.
We will find time to see all clients with urgent medical needs, even at closing time. We are committed to providing the highest quality of care to our patients and will work tirelessly to ensure that you receive the treatment you need as soon as possible.
If you are experiencing a dental emergency, don't hesitate to contact us. We'll be here for you when you need us most.
Same-Day Dental Emergency Appointment in Warner
We have a same day dental emergency appointment for your dental emergency needs.
Affordable Dental Implants in Warner Brisbane
Dental implants at an affordable price – Implant, Fixtures and Crown for only $2998.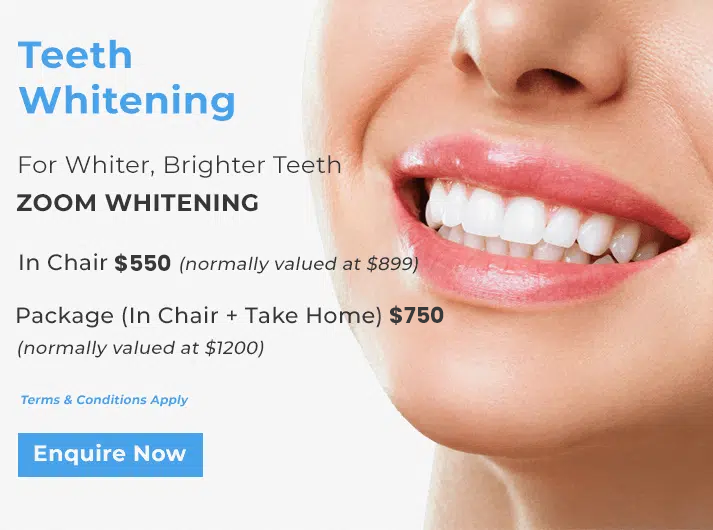 Dental check-ups in Warner
A dental check-up is a vital part of maintaining good oral health. During a check-up, your dentist will thoroughly clean your teeth and remove any plaque or tartar buildup. They will also check for any signs of tooth decay or gum disease. If caught early, these problems can be treated quickly and easily.
Regular dental check-ups can also help to prevent more serious oral health problems in the future. For example, people who have gum disease are at increased risk for heart disease and stroke.
In addition, poor oral health has been linked to Alzheimer's disease, diabetes, and certain types of cancer. As you can see, dental check-ups are not just about keeping your teeth clean – they are essential for maintaining your overall health and well-being.
Dental implants Warner residents will love
Warner Lakes Dental is proud to offer our patients high-quality dental implants. Dental implants are fixtures that are placed in the jawbone to support dental prosthetics such as dentures, bridges, or crowns. They are a popular choice for patients who want a natural-looking and long-lasting solution to their dental needs.
The team at Warner Lakes Dental has extensive experience in placing dental implants, and we use the latest techniques and technology to ensure successful results. We also offer a range of payment options to make dental implants affordable for everyone. If you're looking for dental implants in Warner, come and see us at Warner Lakes Dental. We'll be happy to help you achieve the smile you've always wanted.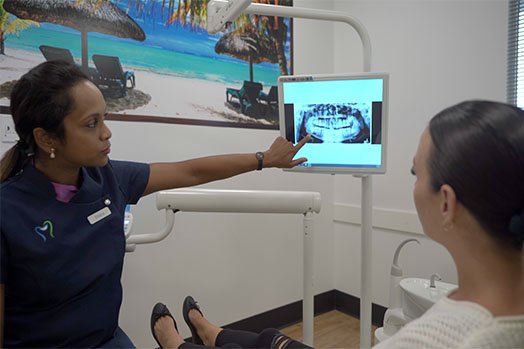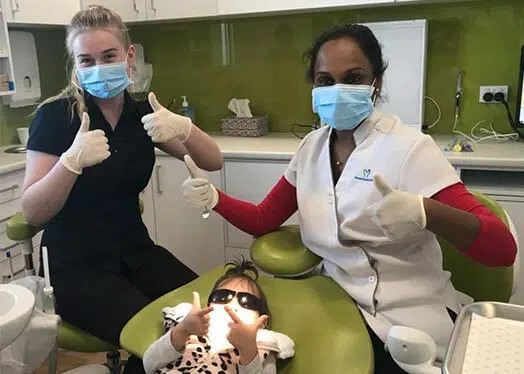 Our Warner clinic provides porcelain and composite veneers
Porcelain and composite veneers are one of the most popular cosmetic dentistry procedures because they can dramatically improve the appearance of your teeth. Veneers are thin, custom-made shells that are designed to cover the front surface of your teeth.
They are made from either porcelain or composite material, and they can be used to correct a wide variety of dental concerns, including chips, cracks, stains, discolouration, and misshapen teeth.
At Warner Lakes Dental, we are proud to offer high-quality porcelain and composite veneers at an affordable price. If you are interested in learning more about porcelain and composite veneers, we encourage you to contact our office today to schedule a consultation.
We've Achieved Private Dental Practice Accreditation
We have 4 Payment Plans Options Available for Our Patients in Warner





Cosmetic dentist treatments at our Warner office
At Warner Lakes Dental, we understand that your smile is important to you. That's why we offer a range of cosmetic dentistry treatments to help you achieve the smile of your dreams.
Whether you're looking for all-on-4 implants, dental crowns or bridges, our experienced team can provide the treatment you need. We use the latest techniques and materials to ensure that your treatment is of the highest quality. And because we understand that everyone's needs are different, we offer a personalised approach to each and every patient.
Warner Lakes Dental provides affordable and quality dentures
We know that dental care can be expensive. That's why we're proud to offer quality dentures at an affordable price. Our experienced team of dentists and technicians will work with you to create a custom set of dentures that look natural and feel comfortable.
We use only the highest quality materials, and our products are backed by a 100 per cent satisfaction guarantee. Whether you're looking for full or partial dentures, we'll make sure you're happy with your new smile.
At Warner Lakes Dental, we are dedicated to providing our patients with the highest quality of dental care. We understand that going to the dentist can be a daunting experience, which is why we strive to create a warm and welcoming environment.
Our experienced and friendly staff will take the time to listen to your concerns and answer any questions you may have. We offer a wide range of dental services, from routine cleanings to complex restorative procedures.
And we use the latest technology and techniques to ensure that you receive the best possible care. So if you're looking for a dentist in Warner Lakes, book an appointment with us today. We'll be happy to help you achieve and maintain a healthy smile.
Dental Implants in Warner
We provide high-quality, affordable dental implants to the communities in: